There are about 720,000 hours of fresh content uploaded per day. The competition is intense to get clicks. How do you stand out in the hours on hours worth of content every day? You make an impression, of course.
You might already have heard the first impression is the lasting impression, which is valid for YouTube videos too. To create a lasting impression, you need to make a great first impression, and you can do that through a YouTube thumbnail. Whether you're a graphic designer or just using an online tool, it's essential to know why these thumbnails are so important.
What is a YouTube Thumbnail?
A thumbnail is an image that represents the larger version of the content. It's like a billboard and can be as tiny as 50×50 pixels but should not exceed 1280×720 pixels. Anyone who watches a video will first look at the thumbnail, which is why it's usually the deciding factor for whether they'll view the content.
Types of YouTube Thumbnails
Thumbnails are of two main types:
Static: Static thumbnails are those that YouTuberscreates themselves. These manual thumbnails are usually made using Photoshop or photo editing software and are more likely to generate views. Some even hire design services to create a thumbnail.
Dynamic: YouTube offers a feature, but if you don't add your thumbnail, it will take an image from the video and add it as a thumbnail. It can be a YouTube thumbnail image, the post's first image, or even a random image from anywhere in the video.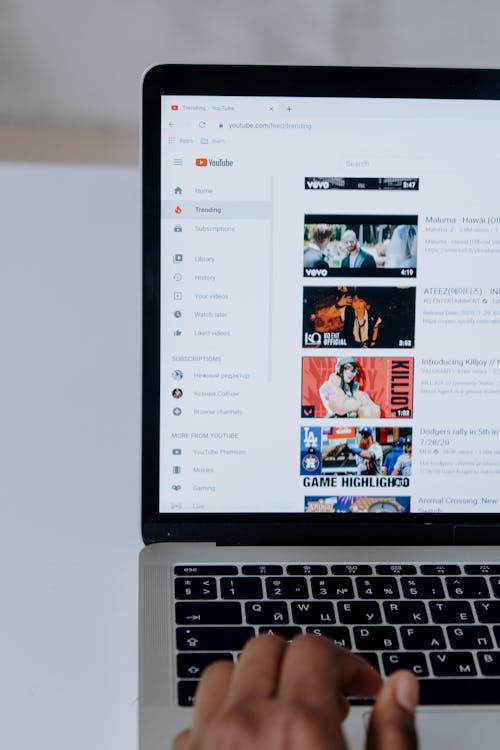 Why Is A YouTube Thumbnail Important?
1. It Grabs the Viewer's Attention
YouTube with a visual platform where people watch videos. Viewers use a thumbnail and title to determine whether the video is worth watching or not. So a thumbnail should visually connect to the content. And one that has a good look or a valuable message gets clicked on. This is why many prominent YouTubers even hire design services to research and design the best thumbnails for their videos.
2. It Creates A Brand
It takes people 1/10th of a second to form an opinion about something. This extends to thumbnails as well. A thumbnail establishes a strong brand picture in the viewer's mind. This is why we cannot undermine the importance of branding in visual marketing. YouTube content needs to stay on track and create a brand identity. A thumbnail will serve a similar purpose to a website's logo.
If you have a similar style throughout your videos and a consistent thumbnail design, your viewers will be able to recognize you better. We also increase the number of loyal viewers. This can further boost your search engine results.
3. It Makes You Stand Out
A good thumbnail will make a channel stand out. It grabs attention among the various content flooding feeds every day. A thumbnail shouldn't just look attractive but be an accurate glimpse of what is in the video.
For example, if you look at the videos by MrBeast, you can tell that he goes for a shock factor, which certainly makes him stand out. However, unlike many other channels on YouTube that add a shock factor to the thumbnails and then don't deliver, MrBeast videos always showcase what the title and thumbnail promised. This has earned him hundreds of millions of views across six YouTube channels.
4. It Generates More Clicks
Humans are visual creatures. Even if you rank high in search results, you won't get any clicks if there are no visuals. This is why you need an interactive thumbnail; it is a crucial component of your YouTubechannel optimization. To get more clicks, you need eye-catching thumbnails to attract the audience.
However, just because you're adding visuals doesn't mean you should also forget to add text or numbers. More people tend to click on a thumbnail that has text and visuals. This combination gives viewers certainty that the video offers guaranteed value. This is partly because the human mind is wired to stop and read when there is text.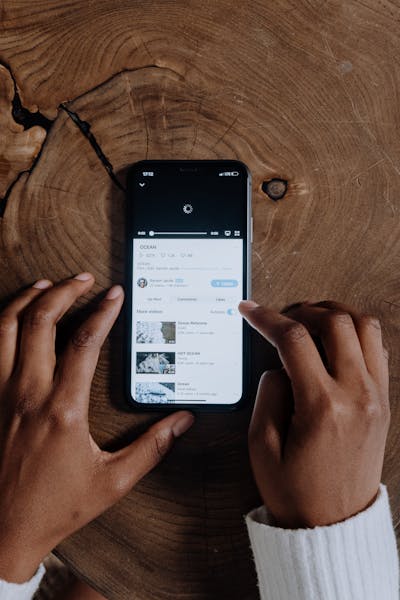 5. It Gives Viewers A Teaser Of The Content
Just like a packaging design is essential for any product, the thumbnail is integral for your video. This is why the thumbnail is just as important as the content you put out. A viewer will look at the thumbnail and see the content. Even before reading the title, they'll look at the thumbnail and decide if it's relevant or not. It's like watching a trailer for a movie.
After you upload a video, YouTube will give you some thumbnail options. You can pick from the YouTube suggestions or create your own. There are some tools online that you can use to make videos, or if you want to drive significant traffic to your channel, you can even hire a graphic designer.
The Top Professional Design Services in Miami
A YouTube thumbnail is essential, so you must ensure it's done right. If you're looking for design services to help you with this, check out The Netmen Corp.You can get affordable, high-quality design services in Miami with just a few clicks. The company has a team of experienced graphic designers and business specialists that offers custom design services with 110% satisfaction. In addition, they will propagate your unique selling point to the masses and show what you have to offer.
You can view their portfolio and check out their work in web design, logo design, label design, NFT illustration, and more. The design services company from Miami creates excellent brands on a small business budget.